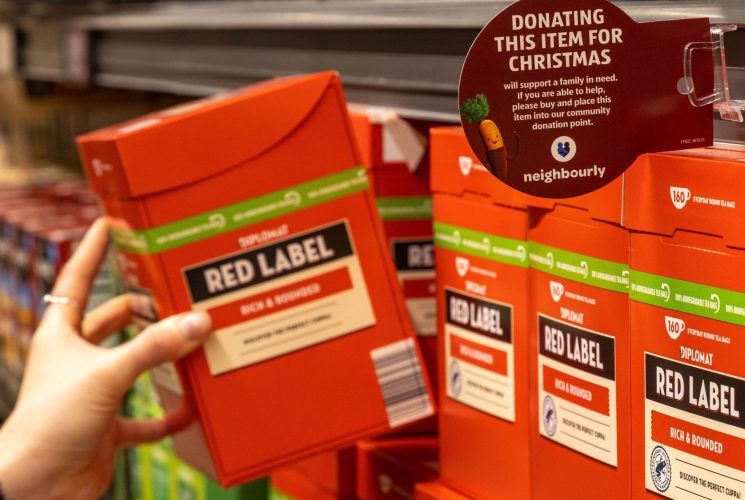 Aldi supermarkets are supporting charities, communities and panels in Greater London this winter with an emergency fund.
Her Emergency Winter Foodbank Fund is providing £250,000 to help organizations facing greater demand for their services.
It builds on Aldi's partnership with Neighborly, a community engagement platform.
From early December, customers shopping at Aldi will be able to donate groceries by searching the shelves for groceries marked with a logo and dropping them off at the donation points at the tills.
Liz Fox, Corporate Responsibility Director at Aldi UK, said: "We know this Christmas is already a particularly challenging time for many, but this year is understandably going to be more difficult for many households.
"That's why we're more committed than ever to giving back what we can."
Neighborly CEO Steve Butterworth added: "The cost of living is affecting communities across the country and the charities we support expect demand to continue to grow in the coming months.
"Without the support of the public and companies like Aldi, we could not help those in need."
Amid the cost of living crisis, activists have said this winter will be particularly difficult for people.
The Trussell Trust, Britain's largest food bank, issued an emergency call earlier this year.
A statement said: "The Trussell Trust warns food banks are facing their toughest winter yet as it prepares to provide an estimated 1.3 million emergency food parcels over the next six months, including half a million for children.
"With more and more people unable to afford essentials, food banks are struggling to meet increased demand and are having to buy three times more groceries than they did last year."
A recent survey of neighborhood charities also found that 72% of people will need more groceries this Christmas to meet the increased demand.
The most sought-after items will be promoted in Aldi stores to help increase donations this Christmas.
Sought-after items include things like cereal, rice, pasta, canned goods, and toiletries.
Charities and community groups interested in getting involved can email Neighborly to [email protected]