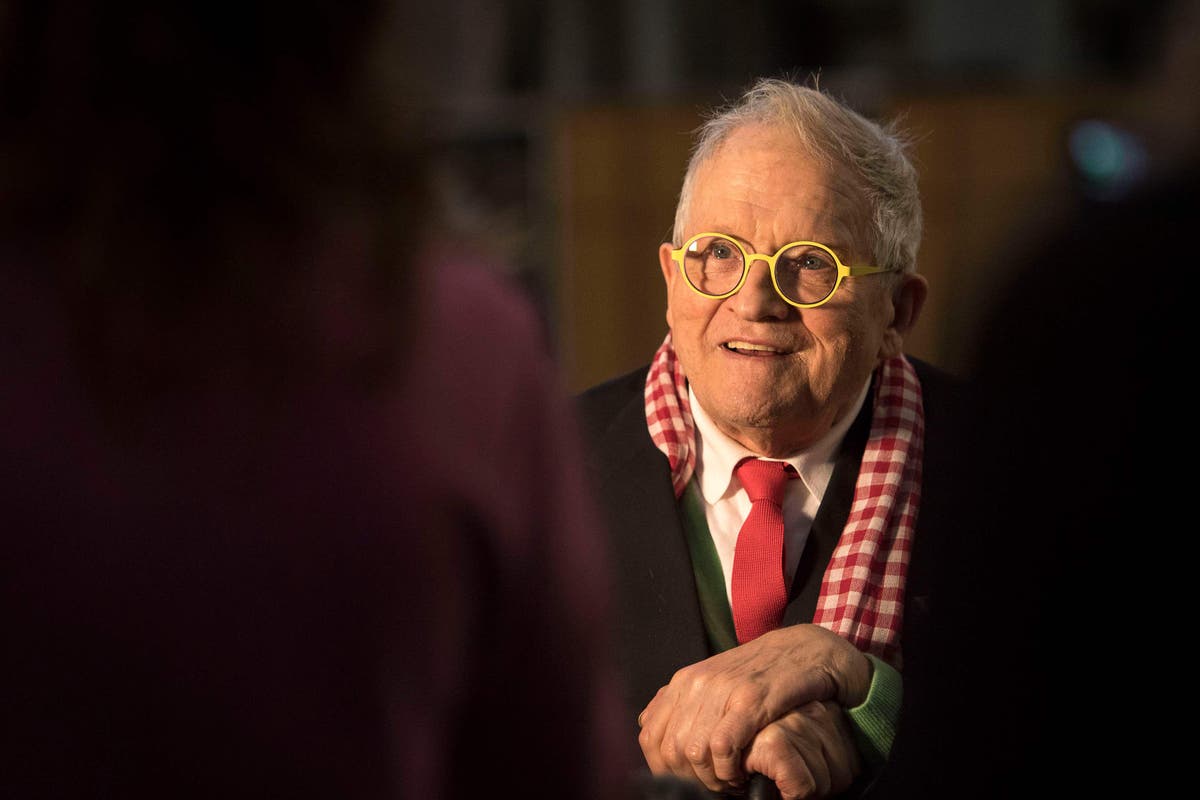 For free, real-time breaking news notifications delivered straight to your inbox, subscribe to our breaking news emails
Sign up for our free emails with breaking news
David Hockney will launch an immersive experience, giving visitors the opportunity to engage with audio and visual elements and follow a journey through his art.
The exhibition, created by the 85-year-old Bradford-born artist, opens early next year at Lightroom, a new four-story venue in King's Cross, London.
The David Hockney: Bigger & Closer (Not Smaller & Further Away) exhibition uses virtual reality with immersive audio and visual techniques to transport visitors into Hockney's world, showcasing some of the artist's most iconic paintings alongside rarely seen and some new created works work.
Hockney will reveal his artistic processes through a cycle of six themed chapters, with a specially composed score by American composer Nico Muhly and commentary by Hockney himself.
Through the use of virtual reality, visitors can watch Hockney experiment with perspective, use photography as a way to "draw with the camera," capture the passage of time in his Polaroid collages, and capture the joy of spring with an iPad.
Speaking of the soundtrack that audience members will hear, Hockney said, "The world is very, very beautiful when you look at it, but most people don't look very much at it.
"They scan the ground in front of them so they can leave. They don't look at things very well and intensely. I do."
The show's director, Mark Grimmer of design studio 59 Productions, said: "We worked with David to bring together large-scale projected imagery, animation, archival and bespoke interviews and a commissioned music score to create a new kind of show that was just as much has to offer." on Hockney's theatrical design as well as his painting, drawing and photography.
"It has been exciting to work with David over the past three years and we hope the show will introduce a whole new audience to his art."
After three years of collaboration on the project, Hockney and the creators of Lightroom will launch the show, which is expected to be the first in a repertoire of original shows, on January 25th.
Sir Nicholas Hytner, the show's executive producer, said: "What's exciting about this show is how authentic Hockney it is."
"Listening to his voice in this amazing new space while seeing his artwork unfold within the four walls will be both an experience and an education.
"It shows how impactful this medium will be for the other creators and artists we'll use to create new and original Lightroom shows for years to come."
David Hockney: Bigger & Closer (Not Smaller & Further Away) will initially run in Lightroom at King's Cross from January 25th to April 23rd.
Tickets are on sale now.