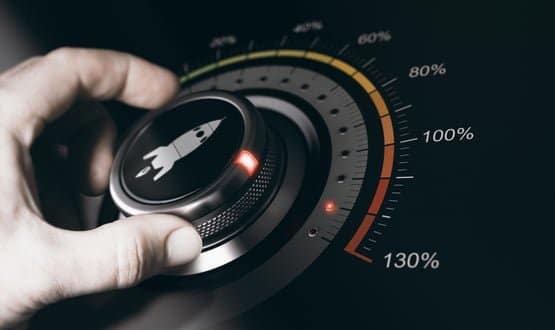 DigitalHealth.London has selected 21 digital health companies to join the latest cohort of its flagship accelerator programme, which aims to transform the capital's NHS and care system.
Each of the companies has a digital solution or service that can do the job of tackling London's health and social care challenges and help transform ways across the sector.
The NHS-delivered program is now in its sixth consecutive year, with the 2020/21 Accelerator cohort including Bleepa – currently being piloted at the Sussex Integrated Care System – and Peppy Health, which will later host the Digital Health Rewired Pitchfest 2021 won .
Sonia Patel, Chief Information Officer, NHSX, said: "The DigitalHealth.London Accelerator program has established itself as a key player in supporting the NHS and social care to make the most of digital health opportunities. I look forward to seeing the next group of innovators bringing their solutions to the London NHS."
Under the scheme, each of the 21 companies will receive tailored support and advice over a 12-month period, a program of expert-led workshops and events, and help in making meaningful connections between the innovators and NHS organizations with specific challenges being solved have to.
This year, the selected companies will also benefit from international partnerships with two US accelerators: Cedars-Sinai and Mass Challenge, giving companies the opportunity to network and showcase their innovations to international stakeholders.
Jenny Thomas, Program Director of DigitalHealth.London added: "As always, the application process for this year's program was highly competitive and as such the final 21 digital health companies are really the ones to watch. We look forward to working with them and continuing to do our part to support the NHS and social care through digital transformation."
The companies selected for the 2022 DigitalHealth.London Accelerator program are:
Babble: purpose-built phone system for patients and primary care staff.
Cibiltech: digital solutions in predictive medicine for transplantation.
Convenet: B2B SaaS Integration Engine Connection GP Practices and NHS Spine.
Dem Dx: AI clinical reasoning platform to support frontline healthcare.
EIDO: patient-centric, content-centric digital solutions to support shared decision-making.
FIKA: Staff training platform to promote good mental health through proactive skills development.
Healthtech 1: Solution to automate administrative tasks in the NHS.
Islacare: Clinical platform revolutionizing disease monitoring and treatment.
Jiva.Ai: Low-code/no-code AI platform focused on multimodality and explainability to test AI models.
Limbic: AI therapy assistant.
Little Journey: digital eSupport platform that supports children and families before, during and after healthcare interactions.
Mahana Therapeutics: prescription digital therapeutics to empower patients.
Panakeia Technologies: AI solutions for faster cancer diagnosis.
Pungo (joy): Social prescribing software to address social determinants of health.
Sapien Health: Digital clinic to help patients prepare for upcoming surgeries.
SiSU Health Group: machine-measured health check and digital health platform.
Soar Beyond (SMART): Workforce platform to accelerate secure employee skill development.
Tefogo (Compassly): Clinical competency assessment app.
Troglo (LVNDR Health): digital platform to improve sexual wellbeing for LGBTQ+ people.
Ufonia: Automated Clinical Assistant (Dora) to handle routine medical calls over the phone.
WYSA: Ethical AI to make health support more accessible.