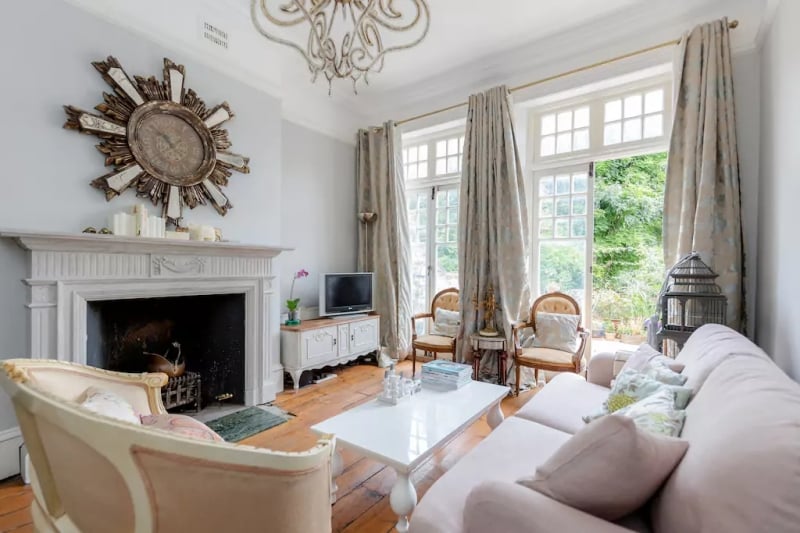 London is notorious for being an expensive travel destination. If you're short on travel cash, you can afford a tiny hotel room with basic amenities and lackluster reviews. However, if you take the time to browse through the thousands of Airbnb apartments and vacation rentals in London, you might stumble upon some gems. Here are some of them that are not only affordable but also highly rated.
Also read: 15 reasons to visit London at least once in your life
Affordable Airbnb houses and apartments in London
1. The charming Victorian room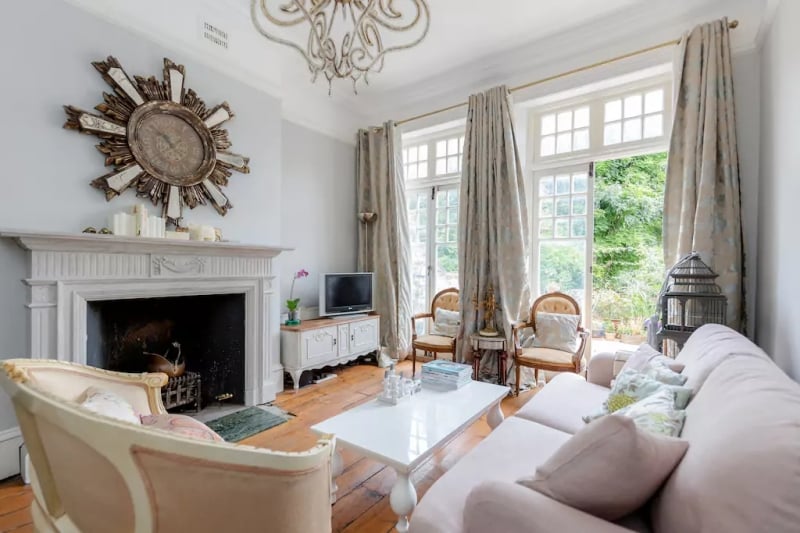 Listing name: Large and beautiful room in a Victorian house close to the tube
Type of offer: private room in a terraced house
Neighborhood: Stockwell
Max. number of guests: 1
Be greeted by an Airbnb superhost and shown to a Victorian-style bedroom with a gilded king-size bed under a high-ceilinged chandelier. This beautiful room overlooks the garden, so you wake up surrounded by greenery instead of seeing cars speeding by. The living area outside the bedroom is equally charming. Many of the original features of this early Victorian property have been retained and the furnishings and decor are designed to offer a glimpse of old world grandeur. This Airbnb is located in Stockwell – also known as London's Little Portugal – and the tube is a five-minute walk away.
CHECK PRICES & AVAILABILITY
2. The quiet garden apartment
Listing Name : Beautiful garden apartment in Streatham.
Listing Type: Entire Guest House
Neighborhood: Streatham
Max. number of guests: 5
Who wouldn't want to relax in this pretty garden apartment in Streatham? Originally a house from 1880, it has two double bedrooms, a modern kitchen and a spacious lounge. What sets it apart from the rest is its shared garden where you can enjoy your coffee or tea while basking in the sun. And you can really have a peaceful stay in London without having to stray far from the city, as there is easy access to trains that go direct to London Bridge and Victoria. There is also a huge Tesco supermarket down the road should you need anything.
CHECK PRICES & AVAILABILITY
3. The tiny house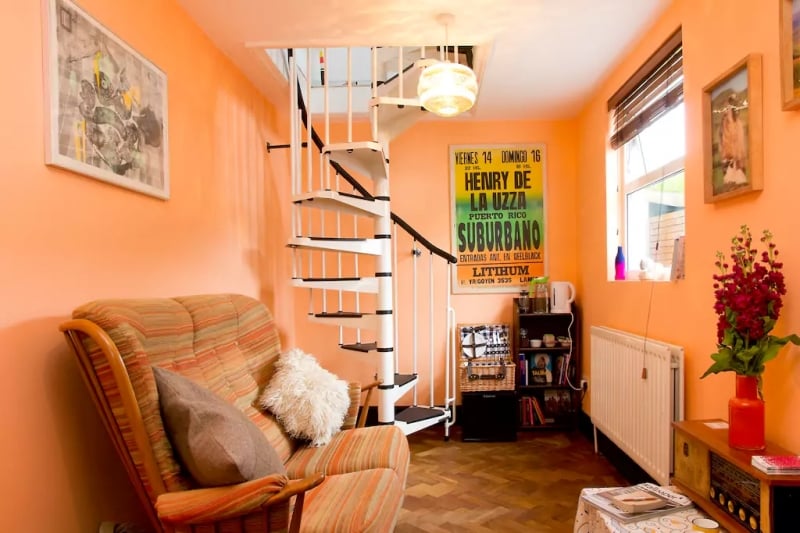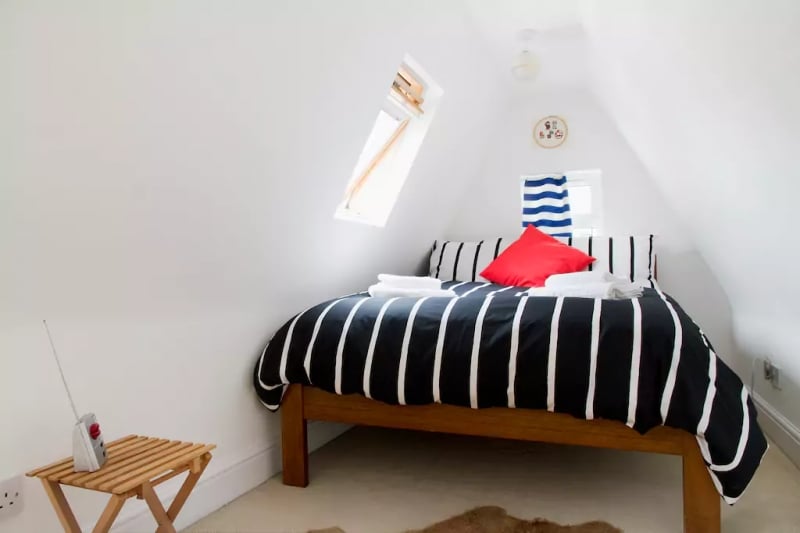 Listing Name: INDEPENDENT COZY SMALL HOUSE IN CENTRAL LONDON
Listing Type: Entire Guest House
Neighborhood: Brixton
Max. number of guests: 2
More of a cottage than a house, this cute little house just outside the hustle and bustle of London is perfect for cozying up with your significant other. The narrow living area on the ground floor leads up spiral steps to a small triangular loft where there is a bed. There's no kitchen, but the microwave, mini-fridge, plates, and silverware are sufficient for basic grab-and-go meals. This Airbnb is located in Brixton, a lively area 20 minutes by tube from central London.
CHECK PRICES & AVAILABILITY
4. The super central apartment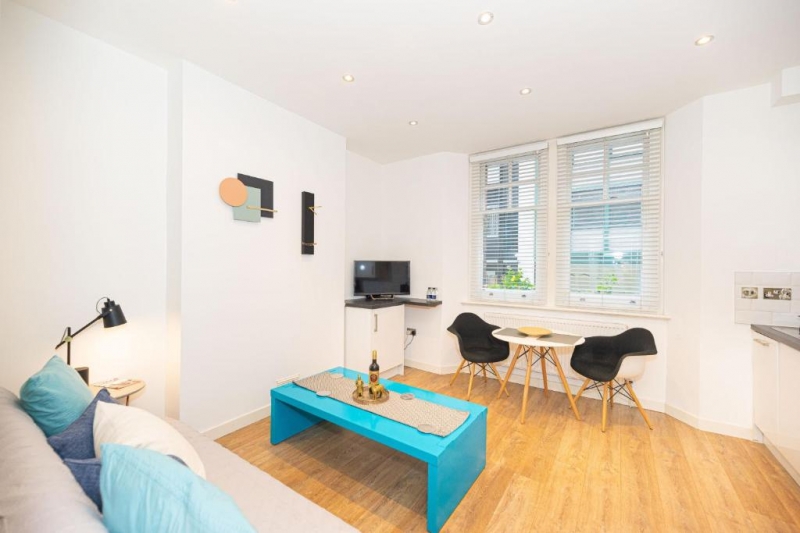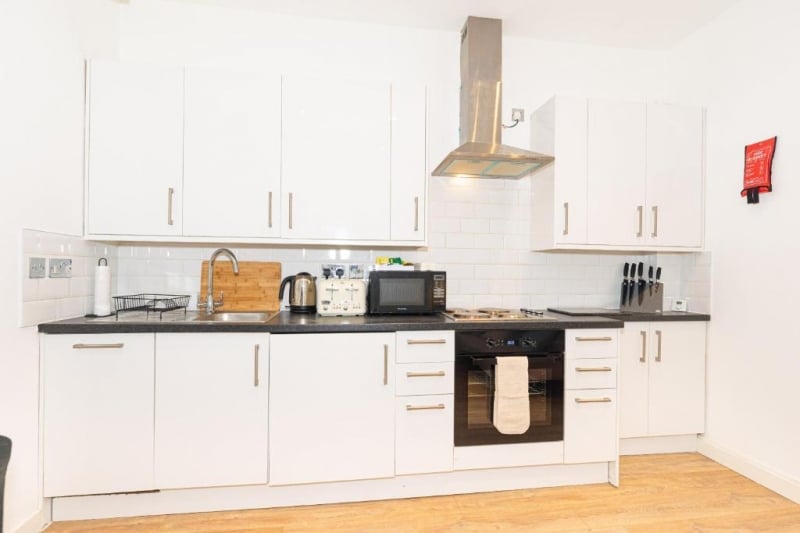 Listing Name: Central London Apartment – Great Location
Type of offer: apartment
Neighborhood: Central London
Max. number of guests: 2
Location, location, location. As the name suggests, this Central London apartment is strategically located in the heart of London with nearby attractions such as Oxford Street, the British Museum and Piccadilly Circus. The apartment itself is bright, comfortable and well worth the money, especially given the location. You can also use the kitchen with a dishwasher and a microwave, as well as other amenities such as the flat-screen cable TV and free WiFi. Budget friendly and strategic location? Check over!
CHECK PRICES & AVAILABILITY
5. The guest house with multiple room options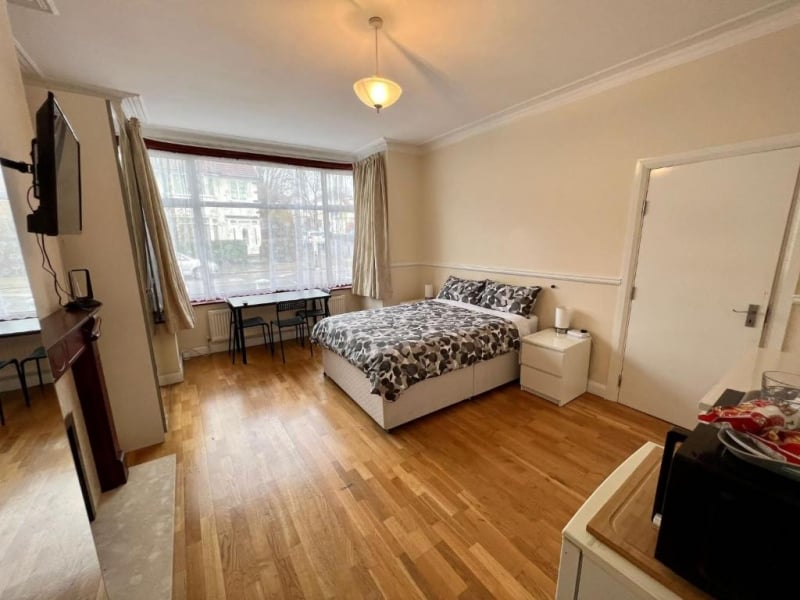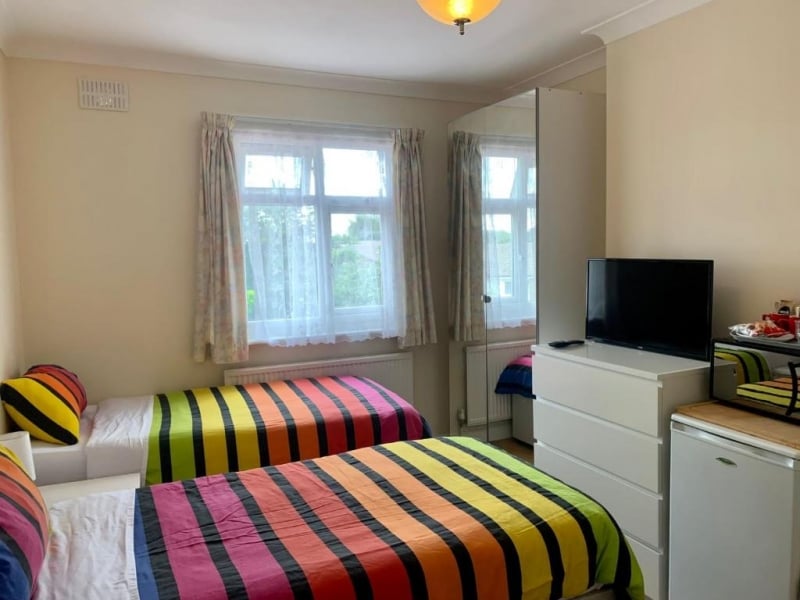 Listing name: Gladstone Park Guest House
Offer type: Private room in guest house
Neighborhood: Brent
Max. number of guests: 2
At Gladstone Park Guest House you have multiple room options from budget singles to large deluxe doubles without breaking the bank. It is also close to London attractions such as Wembley Stadium, London Designer Outlet, Lord's Cricket Ground, London Zoo, Portobello Road Market and Camden Market. No wonder guests have rated this vacation rental highly for its central location and clean, comfortable rooms with well-appointed amenities.
CHECK PRICES & AVAILABILITY
6. The hostel near the London Eye and Big Ben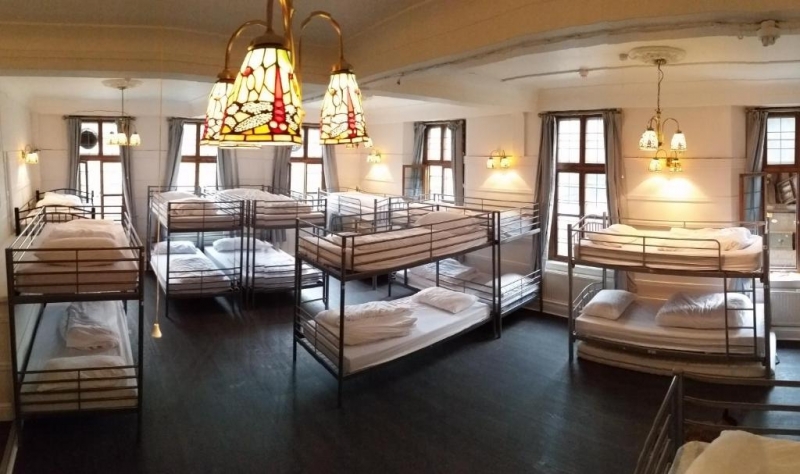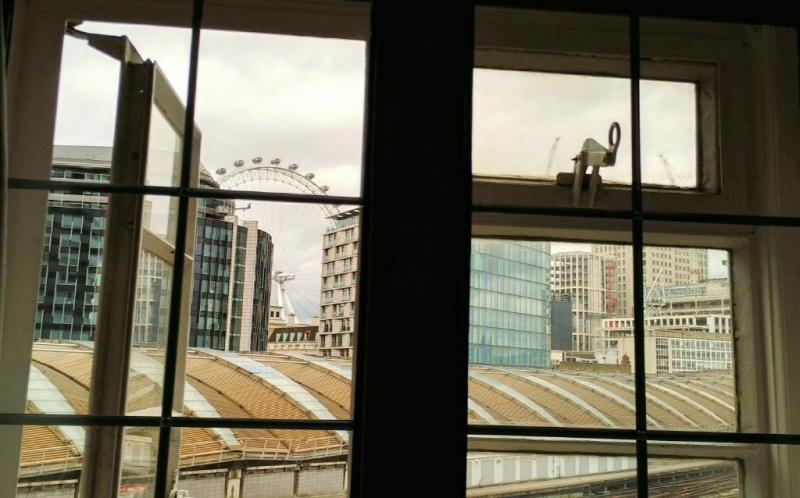 Listing name: The Walrus Bar and Hostel
Offer Type: Room and Dormitory
Neighborhood: Lambeth
Maximum number of guests: 2 in twin rooms; 22 in dormitories
The Walrus Bar and Hostel is located in the heart of London, close to famous attractions such as the London Eye and Big Ben. Guests loved the location, and who didn't? You can even see the London Eye from the windows. In addition, there is an on-site bar, a shared kitchen, luggage storage, lockers and a safe. You can choose to stay in a dorm or book the entire twin room for some privacy.
CHECK PRICES & AVAILABILITY
7. The aesthetically pleasing one bedroom home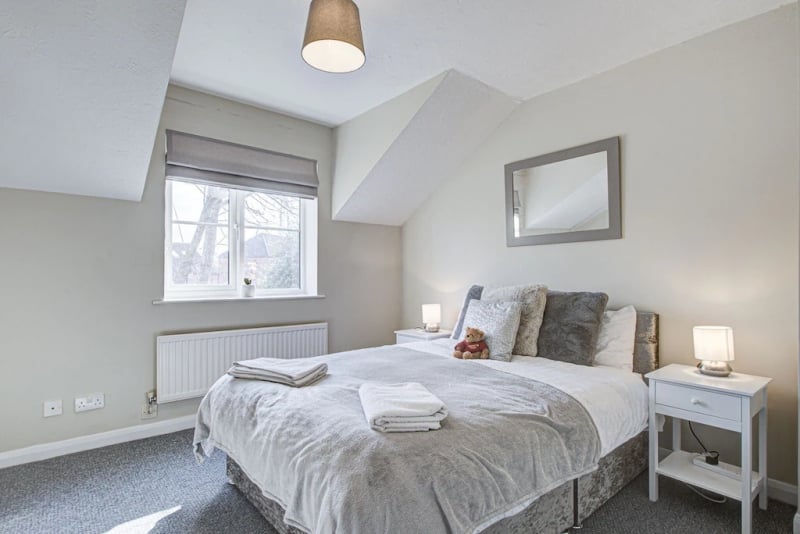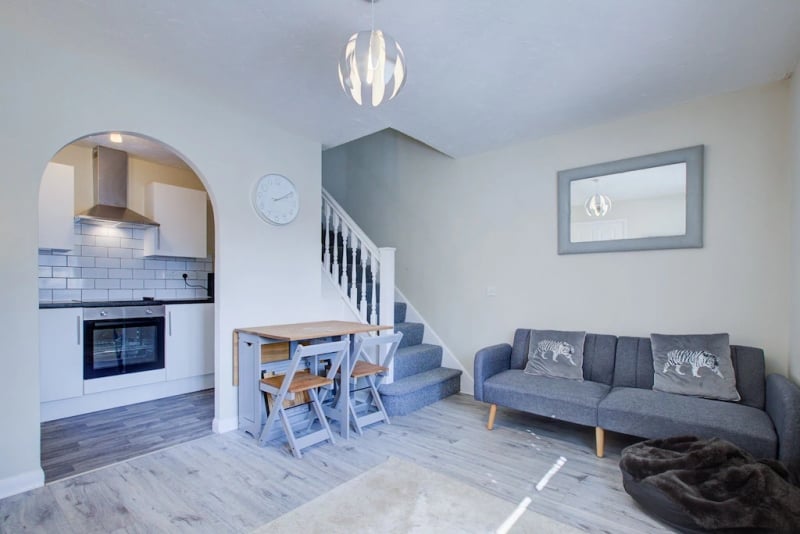 Listing Name: Windsor Burnham Ascot Haven One Bedroom
Listing Type: Whole House
Neighborhood: Slough
Max. number of guests: 4
Tucked away in a quiet neighborhood, this newly renovated one bedroom home is big on aesthetics but small on price. Aside from its lovely ambiance and family-friendly amenities (it has two car parks, by the way), this London vacation rental comes highly recommended for its great location near Heathrow and Windsor, where attractions like Legoland, the Castle, Eton, and many more !
CHECK PRICES & AVAILABILITY
8. The Private Garden Studio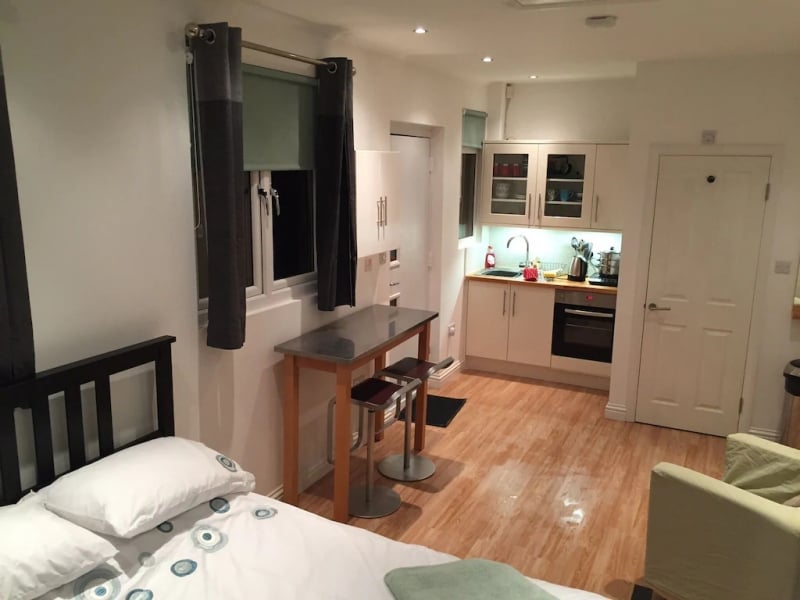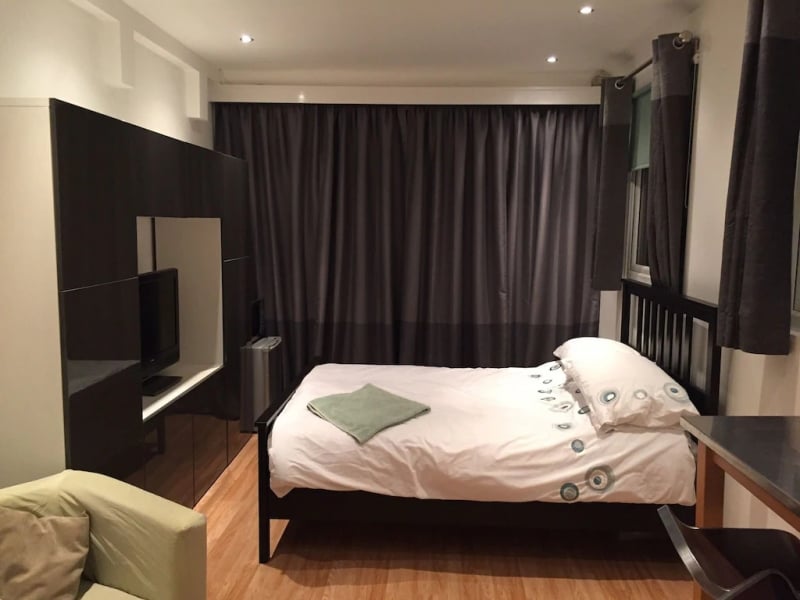 Listing Name: Private Beautiful brand new self contained garden studio
Offer Type: Studio
Neighborhood: Streatham
Max. number of guests: 3
Perfect for solo travelers or couples, this newly renovated garden studio is set at the end of the host's garden. It has a kitchen with an oven, fridge and single-plate ceramic hob. Guests have rated it highly for its quiet location and easy access to central London. This apartment is also close to the High Street so you will find shops, pubs and restaurants to immerse yourself in the English way of life.
CHECK PRICES & AVAILABILITY
Also Read: Sights in London: 15 Places to Complete Your English Experience!
This list should put you on the right track to finding a great value Airbnb place to stay or rent in London. Pat your back on all those dollars saved and take full advantage of the amenities at your disposal, be it free laundry or a kitchen for cooking.
Do you have a property you would like to feature on TripZilla? Ask us here.
This article contains affiliate links. If you book through these links we may earn a small commission at no additional cost to you. All images courtesy of the respective property listings.