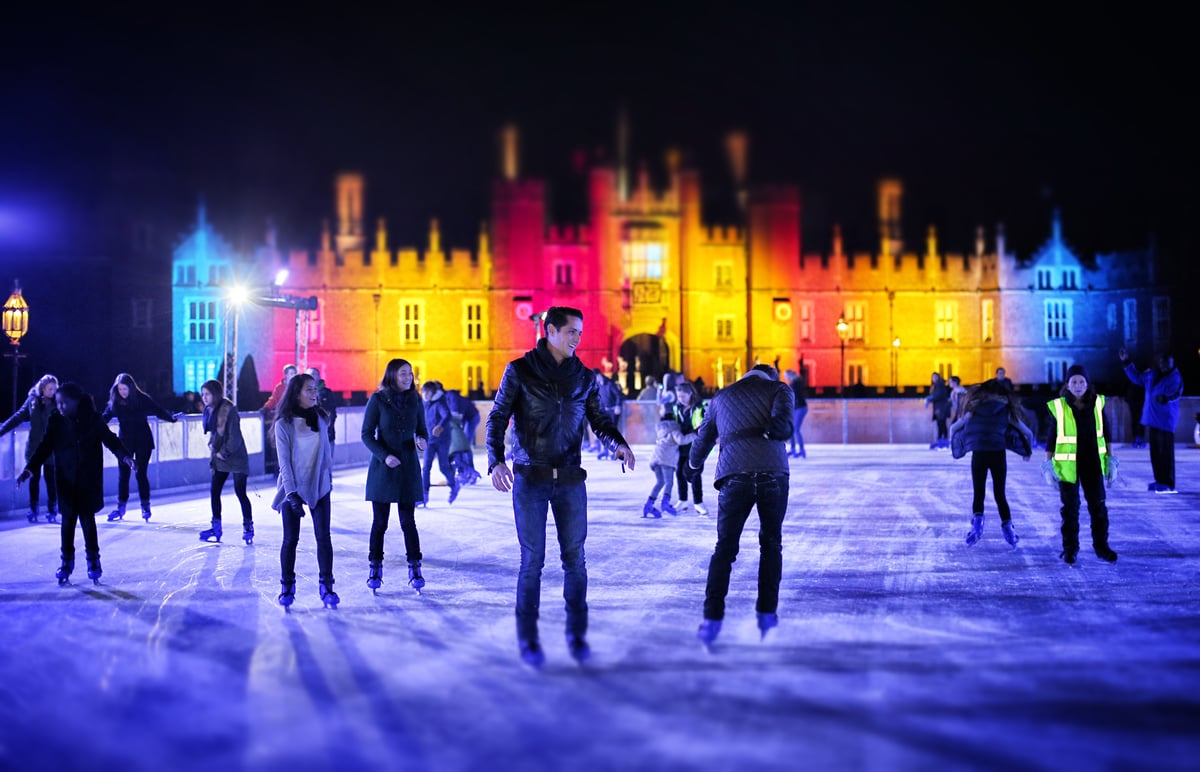 What's up
Although three popular ice rinks will be closed for Christmas 2022, there are still plenty of ways for Londoners to get ice skating over the holiday season
The traditional saying 'It's starting to look a lot like Christmas' couldn't be more true when it comes to the pre-Christmas celebrations in London. With London Hyde Park Winter Wonderland ready to launch this weekend and King's Cross Station announcing its après-ski style theme for 2022, open-air ice rinks are now popping up across the capital.
Hyde Park Winter Wonderland features rides and street vendors, and the giant ice rink appears once again within the confines of the Royal Garden. Set around the charming Victorian Bandstand in Hyde Park, the ice rink creates the perfect setting for any festive outing.Something young and old alike can enjoy – penguin skating aids are available to help little ones.
Set in the grounds of a spectacular historic palace, Hampton Court Palace Ice Rink is the perfect place for families to wrap up warm, gather with friends and family and enjoy the magnificent views of the beautiful Tudor Palace. Glide down the stunning outdoor ice rink, skate under the stars with your loved one, or make magical memories of a day out with the kids.
For those wanting to skate something a little different, Glide comes to Battersea Power Station when families and friends skate against the backdrop of one of the capital's most iconic buildings. After skating, stay near the former power station to enjoy live entertainment, hop on a vintage funfair ride or relax with a mulled wine in a cozy cottage and sample some of the wares of local London grocers.
Open air ice rinks in London for the 2022 Christmas season
Links to ticket details and opening hours for ice rinks open during the Christmas period in London are below:
This article contains affiliate links. We may receive a small commission for items purchased through this site, but this does not affect our editorial judgment.