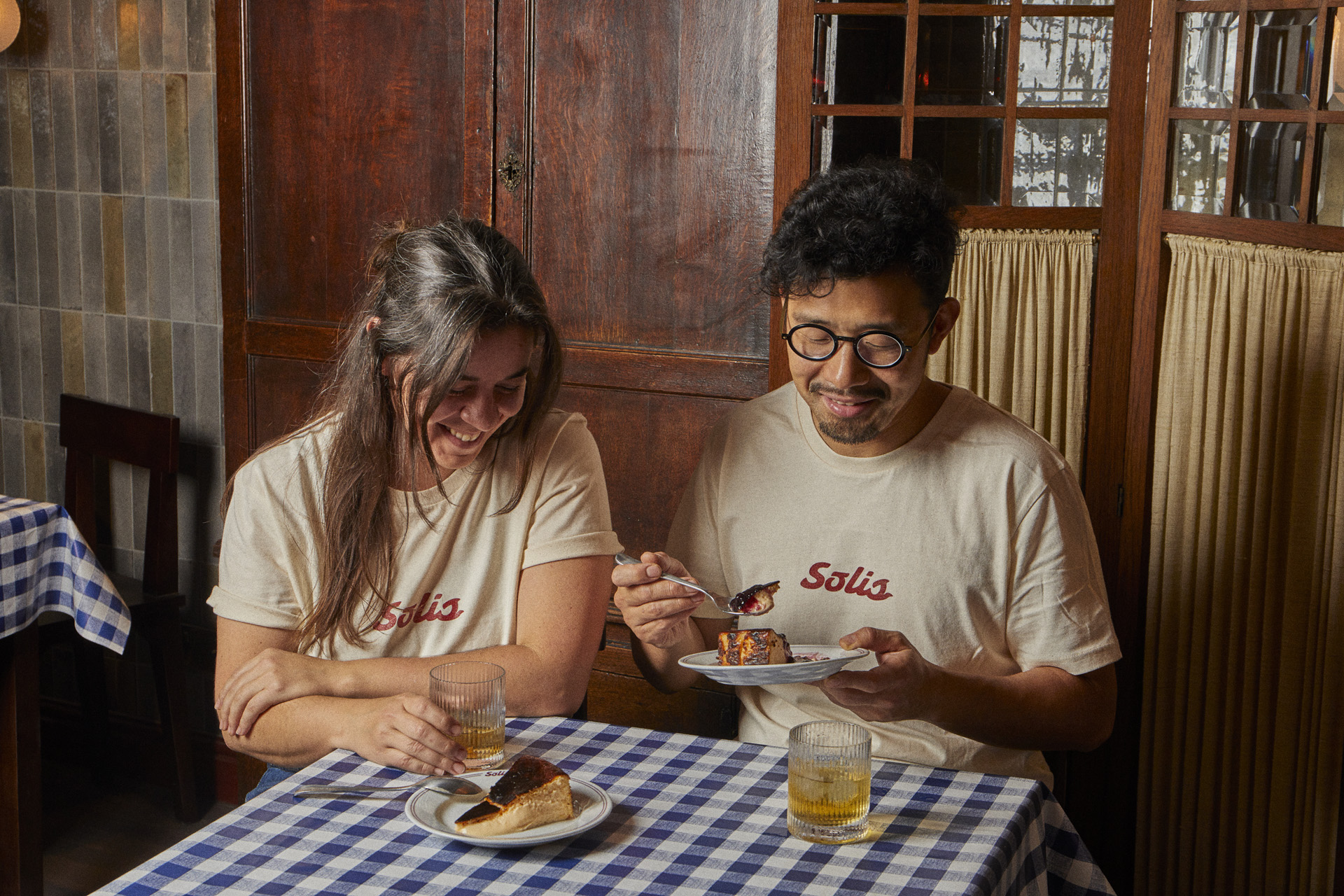 Chicken is an unruly beast – at least when it comes to cooking. While it absorbs and carries any spice you like very well, it is often so dry that it sucks the moisture out of your mouth at the same time. But this Battersea spot is a game-changer when it comes to peri-peri chicken, he says Olivia Emily. Ironically, there is also a Nando's just a few doors down.
Is this the best peri-peri chicken in London?
When I arrived in Solis on a chilly Thursday evening, I wasn't expecting to eat the best plate of chicken I've ever eaten in my life. The restaurant is unfussy and unassuming, a yellow-hued, diner-like space with blue-tiled and oak-paneled walls adorned with old-school art and photographs, and checkered plastic tablecloths with candles and wine glasses. Tucked away in the Battersea Power Station, directly opposite the swanky-looking Control Room B cocktail bar, Solis is adjacent to the arcade food market, whose wooden partitions demarcate the end of the restaurant and the beginning of the next room, which is bustling with groups chatting over drinks Thursday evening.
Aside from the fancier entrees—croquettes, eggs stuffed with spicy tuna mayo, and grilled corn cob halves—the menu is incredibly simple: chicken or steak, fries and salad, or no fries and salad. The tender steak is thinly sliced ​​and served medium rare with a generous dollop of Solis' special steak sauce, a green, peppery, creamy sauce – delicious.
But the chicken – oh, the chicken – is the one you should definitely go for. I've never had chicken as juicy, tender as Solis'. More than anything, sinking my teeth into the grilled spatchcock reminded me of how dry chicken usually is—so normal that I barely notice it anymore. It's just one of those meats that tends to be drier, and the heat lamps at restaurants and the dreaded fear of salmonella when cooking at home don't help.
But not that: Solis' dish is bursting with flavor, and even though the half spatchcock chicken is swimming in bright red aji-aji oil, the skin remains crispy. It embodies the wishes of the restaurant's co-founder, Ana Gonçalves, who says: "I wanted to create a place for everyone, serving the kind of food that I have experienced since I was a child; "very simple but full of flavor and approachable." This chicken is exactly that: soft, juicy, simple, delicious and full of flavor. It pairs well with the savory spice of the generous stack of thin, crispy fries and the refreshing asador salad (sliced ​​onions and tomatoes dressed with oregano and olive oil). I moan with pleasure with every bite, and we order an extra portion of fries just to relive the crackling tongue sensation of eating them over and over again. Wash it down with a refreshing glass of white wine sangria and you've got the makings of a perfect meal – especially if you're a fan of peri-peri chicken.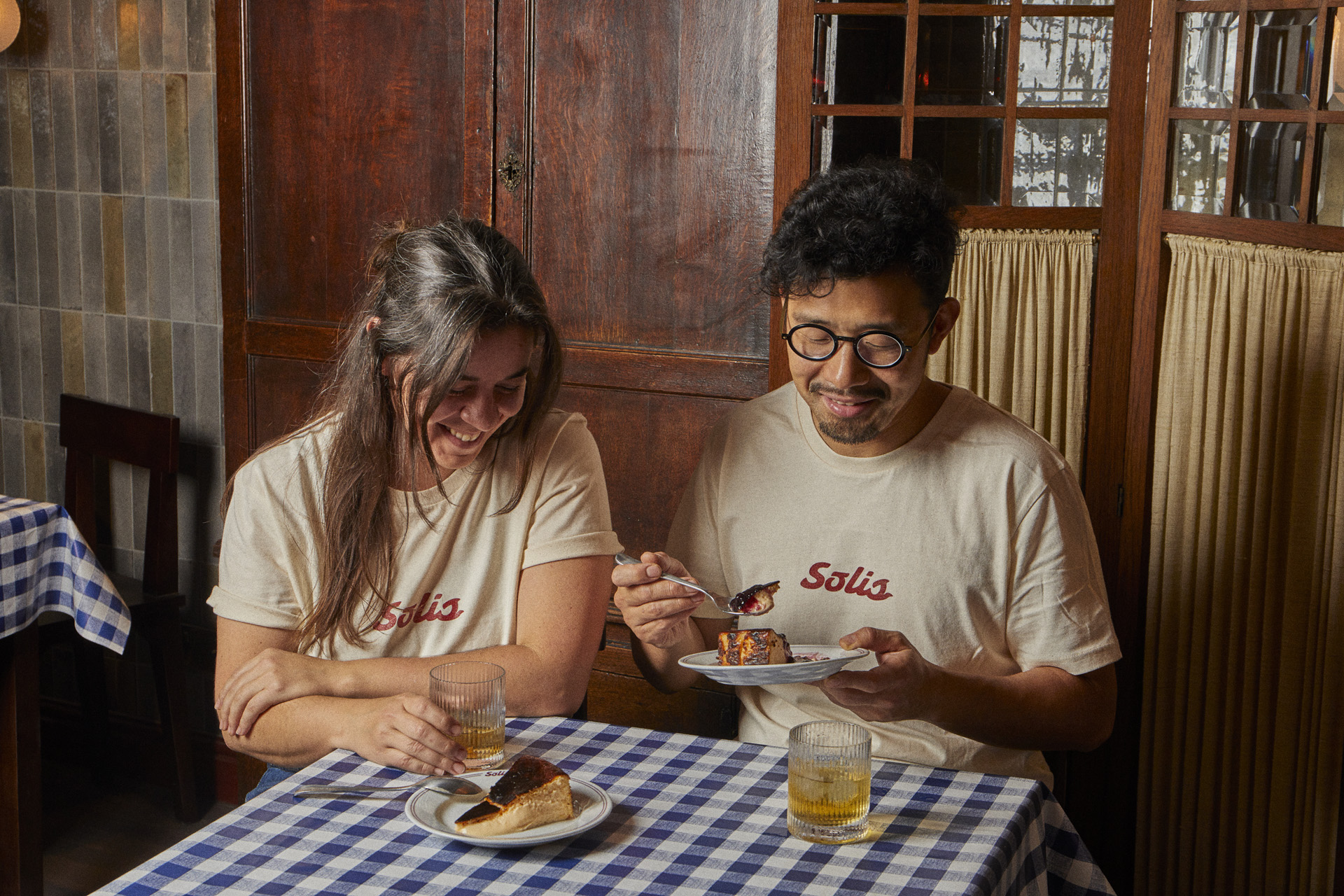 Gonçalves is one half of the team behind TĀ TĀ Eatery, along with her partner Zijun Meng, a duo who challenge London's food landscape on a project-by-project basis, this time drawing on the cuisines of Spain, Portugal, Uruguay and Argentina. Why not open a restaurant that only offers two main dishes? Especially when they're so good?
Of course, don't forget the desserts, of which there are two: an ice cream sundae and a cheesecake. Opt for the cheesecake and taste the creamiest baked cheesecake you've ever had the pleasure of eating, topped with tangy berry sauce. While this cheesecake was, again, incredibly delicious, it mostly helped drive away the memories of the chicken I had just eaten. Without it, I might have seriously considered taking another helping. Instead, I'll just be back in the near future.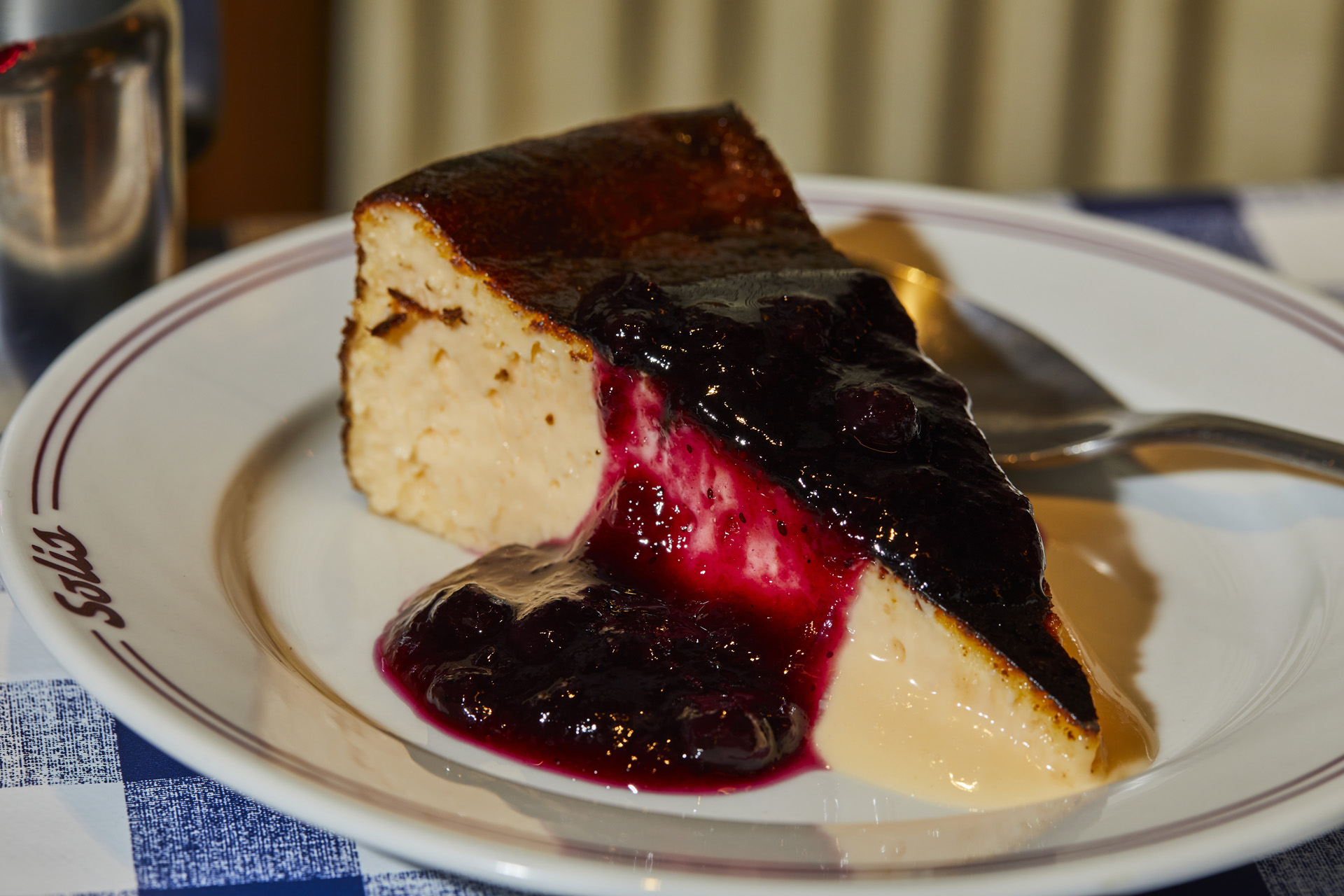 VISIT
Find Solis on the first floor of Battersea Power Station, next to Arcade. It is open Tuesday to Saturday from 11 a.m. to 10 p.m. and Sunday from 11 a.m. to 8 p.m. arcadefoodhall.com
Battersea Power Station, Nine Elms, London SW11 8AL