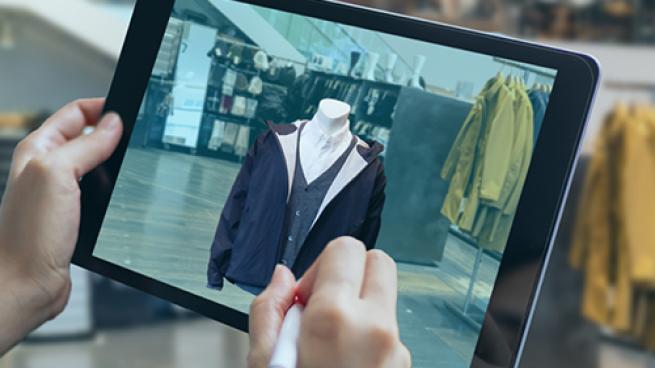 Klarna has been in London since 2014 to capitalize on the city's technological innovation and diverse customer base, and also sees the UK capital as a global fintech capital. London's financial strength serves as an ideal base for e-commerce businesses looking to grow on a global scale.
the Global Retail Bank, Payments and Shopping Service operates in 17 global markets including the UK, where it operates more than 15 million users and partners at over 14,000 retailers. But what exactly makes London attractive to global ecommerce brands like Klarna?
Alex Marsh, head of Klarna UK, explained in an article originally published on LinkedIn that London has "incredibly high" internet penetration and e-commerce adoption, with a "Population as a whole (ie) open to new ways of thinking." In fact, penetration of e-commerce users in the UK will reach almost 90% by 2025 (Source: 2021 UK Ecommerce Trends & Statistics (osome.com).
Marsh also cited London's "open and cooperative" government as pro-fintech; and its "world-leading" pool of fintech talent, including data engineers, product designers, and marketers. Not surprisingly, Klarna recently opened an 11,000 square foot store. Office in the London Borough of Holborn.
Klarna's latest Future of Shopping report, released in partnership with London & Partners, the London business growth and destinations agency, reveals the retail potential for North American brands as well as the latest innovations emerging in the city.
An example of the type of innovation Klarna is pursuing is Klarna Virtual Shopping, which connects online shoppers with an expert via teletext and chat, often in a physical store nearby. Retail teams can also see what shoppers are browsing online in real-time, providing the opportunity to answer questions and share customized recommendations, with Klarna Virtual Shopping ensuring the associate receives credit for the sale.
Using Klarna Virtual Shopping to shop is as easy as using a social networking app like FaceTime or WhatsApp to chat with a friend. Hundreds of global brands work with Klarna Virtual Shopping to seamlessly merge their online and brick-and-mortar experiences.
As convenient as online shopping is, consumers still crave the personal nature of the shopping experience. Analysis by Klarna shows that customers routinely spend up to 70% more online when they have a personalized visual shopping experience. And they're 21 times more likely to make a purchase after interacting with an in-store associate.
Through Klarna Virtual Shopping, employees were able to give customers up-close and personal product demonstrations – from the fit of jeans to the application of blush and highlighter to helping design their new living room.
Klarna works with brands that want to enhance their omnichannel experience and bring a human connection to their online stores. Millions of shoppers in over 200 countries have shopped virtually with Klarna Virtual Shopping at online stores like Rag & Bone, Levi's and Herman Miller, as well as fast-growing independent retailers like Credo Beauty, Heyday, Incu and Saturdays NYC.
The outbreak of the COVID-19 pandemic and temporary store closures left brick-and-mortar retail stores scrambling to maintain their "in-store" experiences online and e-commerce brands looking for creative ways to make their online stores personal and authentic .
Klarna saw a 950% increase in virtual shopping sessions across all customers, and brands using Karna Virtual Shopping (then known as Hero) more than quadrupled between March and December 2020. Virtual shopping proved critical, with 85% of Klarna's retail customers able to keep their retail staff busy despite temporary COVID store closures, and virtual shopping interactions accounted for up to 15% of the company's customer sales in 2020.
Some of Klarna's brand partners transformed their retail spaces into "dark stores", some had store associates demonstrate products from their homes, and some opened up entirely new experimental spaces just for their virtual shopping interactions. In response, Klarna has also introduced a new one-to-many video feature, which is now in beta. The feature, To complement live chat and video calls, retailers can deliver a carousel of short, shoppable videos pre-recorded by in-store staff.
According to Klarna, Overall, e-commerce is expected to account for more than 58% of total retail sales by 2022. Even as stores reopen, the ability of store associates to build and maintain strong relationships with customers across digital channels will remain critical. The store clerk has never been more important, but they must have the tools to sell online and not just in a physical store.
Employees humanize the shopping experience in a way chatbots never could. As business moves more online – temporarily or permanently – retailers need to maintain the human edge as a competitive advantage, and solutions like Klarna Virtual Shopping, developed in fintech-friendly environments like London, are helping to make that possible.