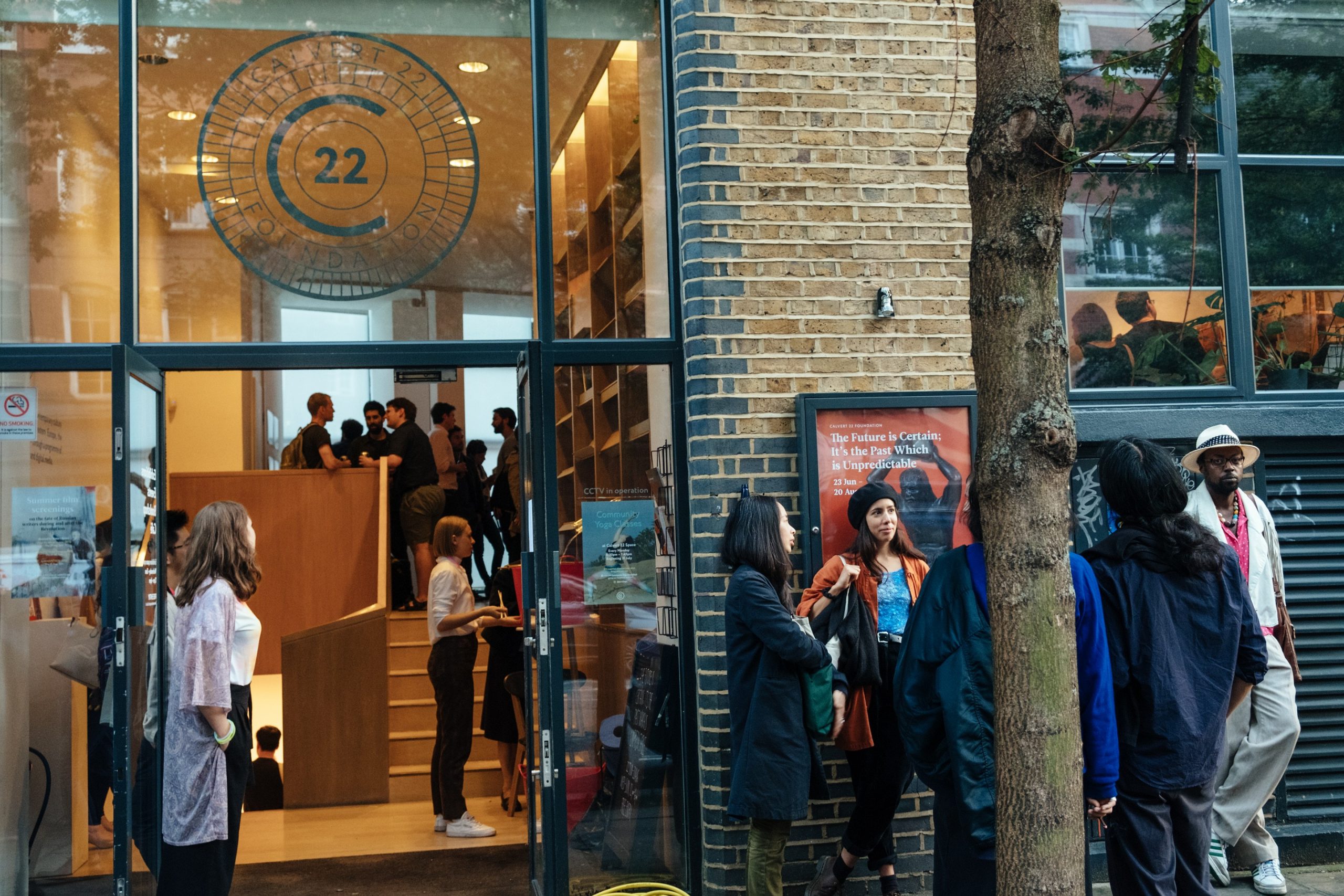 The former London showroom of the Calvert 22 Foundation. Courtesy Calvert22
Calvert 22, a private foundation and cultural institution in London that until recently ran the arts-focused Calvert Journal, has been sanctioned by the Russian government.
"It was decided to recognize as undesirable the activities of the foreign non-governmental organization Calvert 22 Foundation, Great Britain, on the territory of the Russian Federation," the Russian Prosecutor General's Office said in a written statement.
The institution was founded in 2009 by Russian-born, London-based economist Nonna Materkova to promote culture from Russia and the former Soviet Union. Programming for the East London exhibition space, which closed in 2016, was led by former Director of ICA London, Ekow Eshun.
The move is likely to have security implications for anyone closely associated with the organization inside Russia, with likely entry restrictions for those living outside.
Alongside Calvert 22, Materkova was involved with the Hermitage Foundation, a patronage group that supports the St. Petersburg Museum. In July, the group stopped fundraising and condemned the Russian invasion.
Nadia Beard, who edited the Calvert Journal until it shut down immediately after the Russian invasion, said on social media: "I'm proud of the work my colleagues and I have done at the Calvert Journal over the years to… try to engage with them Russian artists and culture fairly and with some nuances. This is stupid, counterproductive and fully corresponds to the masochistic state of affairs in Russia today."
Announcing the journal's closure, the editorial team wrote that they "are opposed to the war in Ukraine and will continue to act in a manner that ensures this." [their] Employees and partners in the region stay safe during these difficult times'.
The foundation is one of 61 charities that have been declared "undesirable" by the Russian government since the country's invasion of Ukraine.
ArtReviewnewsAugust 01, 2022artreview.com