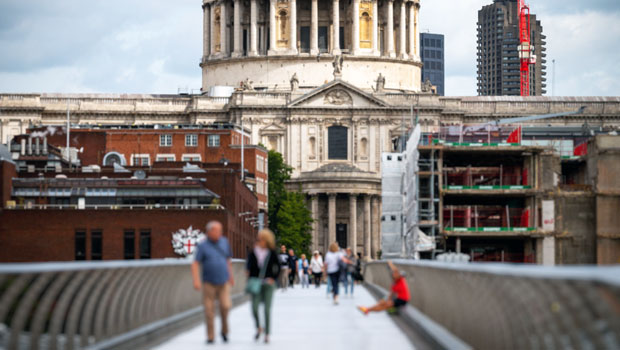 London shares were expected to rise at the open on Wednesday after China announced further easing of its Covid restrictions.
The FTSE 100 should open 43 points higher at 7,564.
Danske Bank said: "Chinese health authorities announced this morning that they will allow the use of home quarantine for some Covid patients and scrap testing requirements for most public facilities. A total of 10 new measures were introduced immediately.
"This is the second round of easing of Covid restrictions in China. When the first easing was introduced in November, it sparked a strong rally in Chinese equities. Hang Seng is up 1.2% this morning as most other markets are in the red."
Investors will also ponder the latest trade data from China, which showed that exports in November fell year-on-year at the most since the pandemic began, while imports fell at the fastest in 30 months.
In the Corporate News interim profits at greeting card manufacturer moon pig halved as he warned that trading conditions had become increasingly difficult throughout October and November.
The company reported pre-tax profit of £9.1m, down 51.3%, and said it now expects full-year revenue to be around £320m "given the ongoing macroeconomic uncertainty".
Elsewhere, games workshop announced the appointment of a new non-executive chairman as trading has been in line with expectations since the last update in September.
The company, which manufactures miniature wargames, has appointed John Brewis as Non-Executive Chair effective January 1, 2023.
It also said that its estimate of results for the six months to 27 November at actual exchange rates put core revenues at no less than £210m versus £191.5m in 2021 and royalty revenues at around £20.1m .£.
Pre-tax profit for the period is estimated at no less than £83m compared with £88.2m for the same period last year.