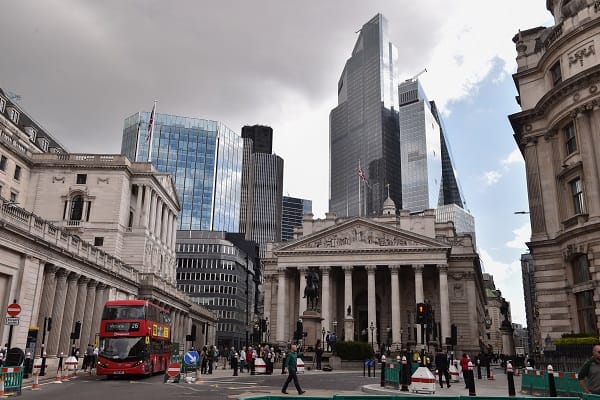 City of London Corporation Political Chairman Chris Hayward vowed to help the city "build a bridge to the future" as he marks a year in office today.
Speaking to City Corporation's Court of Common Council, the political leader said he was determined to maintain London's competitive advantage as a global financial center amid unique global and national challenges.
An excerpt of the Policy Chairman's speech said: "A year ago, we launched Destination City to celebrate the Square Mile's unrivaled history and heritage, promote its world-class arts and culture, and outstanding leisure offerings to promote. We have made historic progress in relocating our famous markets and unveiled the foundation stone for the new Justice Center at Farringdon Without. We created the Center for Financial Innovation and Technology to maintain the UK's leading position in fintech. And just yesterday we hosted the second Net Zero Delivery Summit, which has become the platform to help companies and governments turn their climate commitments into action.
"If we want our city to thrive, if we want financial and professional services to remain the engine of the economy, and if we want the UK to remain a global powerhouse; we have to take action.
"To meet our common challenges, we created Finance For Growth. Bringing together the most influential figures from across the industry, Finance for Growth will drive major reforms, "Big Steps," that will shift the knob for growth. This is vital as economic growth will inevitably be the key factor in the party that forms our next government. Because the time of tinkering at the edges is over.
"Our collective aim must be for our financial and services sector to be best-in-class, powering UK business, creating wealth and the jobs that support the economy and support public services for the rest of this decade and beyond."