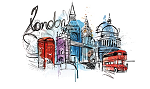 Published on:
November 7, 2022
The appointment of the Fellows comes at a crucial time for the industry, where the cost of living crisis means individual creators and organizations are being hit hard by rising overheads and reluctant audiences – even prestigious institutions like the English National Opera, which recently announced plans to relocate has London due to funding cuts.
Most Londoners have a personal appreciation for arts and culture (55%) and think public service media is important (66%), according to the latest research from Queen Mary's Mile End Institute*, where the new Fellows will spend the next three years Academics and policy makers will work together to address regulatory issues within the university's arts and culture strategy.
Out of more than 1200 people surveyed, 4 in 10 (39%) expressed concern that the Government's 'Leveling Up' plans to move arts and culture funding from London to another location in the UK will have a negative impact on their community . 2 in 10 (21%) see this as the biggest problem facing arts and culture in the capital – a figure which has risen since Arts Council England's devastating weekend withdrawal of funds for popular local organizations including the Hampstead Theatre, Donmar Warehouse and could be The gate.
Alongside this ongoing theme of government austerity measures, Covid-19 has had a huge impact on London's vibrant arts and culture scene. Some (14%) said they value arts and culture even more now that working from home and restrictions on other hobbies have created additional time to engage with them, but some (7%) say the Pandemic makes these things seem less important.
When asked what people get from arts and culture, the top response was that it is not only a fun source of entertainment but also important for experiencing and preserving heritage, with 23% citing these benefits. The increase in "social prescribing" was also reflected in the survey, with 19% saying arts and culture improve both individual and community health. Although they are powerful tools for personal creative expression, with significant economic implications for wider society, very few (4-5%) believed that these were the main benefits of arts and culture.
Prof Patrick Diamond, Director of the Queen Mary's Mile End Institute – which funded the new research and will host the new Fellows until 2025 – said: "Our research shows just how deeply Londoners care about the arts and our city's vibrant culture. This underscores the cautionary message our new Cultural Advocacy Fellows will continue to convey to government: it is false austerity to avoid investing in arts or to ignore cultural policies because it matters to many voters."
Queen Mary's Cultural Advocacy Fellows come to the University from diverse and influential institutions, ranging from national industry bodies such as the Arts Council England to local industry experts in the Greater London Authority (GLA), with unions and government units working together in a unique coalition to achieve each other use the art and culture sector for this.
The newly appointed Fellows are: Nicola Solomon of the Society of Authors; Deborah Annetts of the Independent Society of Musicians; Naomi Pohl from the Musicians' Union; Paul Fleming of the Actor's Equity union; Philippa Childs from technicians' union BECTU; Kim Evans, an art consultant; Ruksana Begum from Tower Hamlets Council's art development team; Rachel Roe and Raja Moussaoui from GLA's Culture at Risk team; Justin Hunt, Kim Morrison and Richard Ings from Arts Council England.
dr Philippa Lloyd, Queen Mary's Deputy Director for Policy and Strategic Partnerships, commented: "Universities have the power to gather some of the evidence needed to tackle inequalities, but we also need to share that information so we can argue collectively for the." Change; Our new Fellows will be key in helping us put academic work into practice. Queen Mary has long played a central role in defending London's cultural landscape, dating back to our origins as the People's Palace in 1887, and now our Fellows will help us promote the sector not only locally, but nationally and even internationally. "
Arts and culture professionals recently joined the Fellows for their inaugural event on Thursday 27 October, a symposium exploring possible solutions to growing inequalities – both in terms of how the sector can address these issues, such as but also problems within the sector such as working conditions and funding cuts.
The event ended with a presentation by Kay Adekunle Rufai, National Artist in Residence for the West Midlands Police and former Queen Mary student, who shared some of his work with art to capture and reduce inequalities; for example the recent Barbican exhibition, which grew out of his Wellcome Trust-funded research to develop a creative mental wellbeing toolkit for young black boys that supports their self-esteem and transforms the attitudes in society that feed inequalities.
dr Commenting on the event, Aoife Monks, head of Queen Mary's arts and culture team, said: "With the backdrop of rising inequality across the country and the specific inequalities within the industry itself, we felt it was crucial to examine how creative new approaches are helping can cope with these complex problems. The work Kay has shared is a great example of how arts and culture can offer unexpected solutions to deep-rooted problems, and our new Fellows will help us explore many more avenues for this type of innovation and intervention."