A Conservative MP from London Tory today is calling for a new package of economic assistance to support the capital's post-Covid economic recovery with specific measures for the West End.
London and Westminster MPs Nickie Aiken used a 30-minute parliamentary debate today to call for the lifting of the £ 2m limit on business rates, a government backed insurance scheme for the threat sector and longer Sunday trading hours.
Aiken also used the debate to urge the government to extend the five percent VAT freeze on cultural tickets until the end of 2021-22 in order to boost the arts and theater sectors in central London.
"Right now our great capital is asleep, and I want the government to consider a robust and ambitious plan to revive it and bring it back to life," she said.
"A big part of it is helping our theater industry and with it all of the surrounding restaurants, shops and hotels – the ecosystem of our beautiful cosmopolitan city.
"I am confident that London will recover, but the government has a choice of how quickly that happens."
London's economy has been disproportionately affected by the Covid recession, with unemployment rates in the capital higher than domestically in the past 15 months.
Central London has been particularly hard hit as Covid restrictions are wiping out visitor numbers for the thousands of brick and mortar businesses in areas like Soho and Westminster.
Customer frequency has increased rapidly in central London over the past two months, but is still well below pre-pandemic levels.
However, the recent delay in lifting the Covid restrictions has left the theater and hospitality sector nowhere near operating at capacity due to ongoing social distancing measures.
Julian Bird, Executive Director of the Society of London Theaters and UK Theater said last week: "This delay affects not only productions and theaters preparing to open in the next few weeks, but also shows that are currently socially distant and planned, their capacity – and producers making the difficult decision of whether to start rehearsing for the shows due to open in late July or August, with thousands of jobs pending.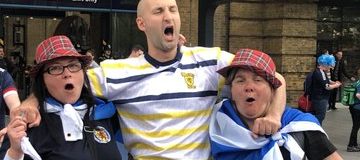 "Large-scale commercial productions that have received little or no support from the Cultural Recovery Fund and cannot survive under social distancing are particularly at risk."