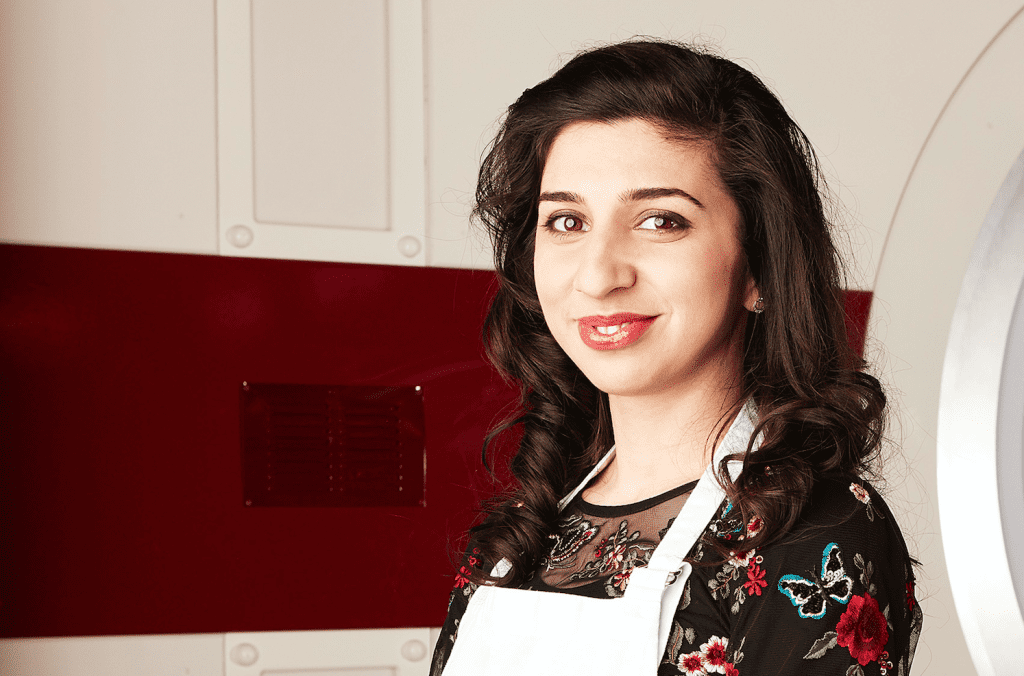 Celebrity chef and former Masterchef winner Dr. Saliha Mahmood Ahmed demonstrates a unique and brilliant breast cancer awareness campaign at the London Halal Food Festival, the world's largest halal food festival, at the London Stadium, Queen Elizabeth Park, E20, 24-25 September at 12:30- 1:00 p.m. every day.
dr Saliha Mahmood Ahmed, NHS doctor and food writer, is leading a campaign using her culinary skills in the fight against breast cancer in the UK – by performing on the main stage of the London Halal Food Festival on 24/25. Bread bakes September daily from 12:30pm to 1:00pm on behalf of London's NHS, Breast Cancer Now and the British Islamic Medical Association.
dr Saliha, who won Masterchef in 2017, will demonstrate her "healthiest recipe" for bread — but it's actually a way to encourage women from communities where their culture prevents them from speaking out about their bodies to self-screen for breast cancer to investigate.
These cultural taboos can prevent women from screening themselves for early signs of breast cancer, discussing the topic with friends and family, or even their doctor.
Using simple self-examination techniques using bread dough and no mention of breasts or body parts, Dr. Saliha's 'healthiest recipe' an ingenious way to bring a serious and useful health message to diverse ethnic and minority communities across the UK and improve rates of earlier cancer diagnoses.
Recent research has shown that cancer awareness is particularly low in the UK Muslim community, with minimal uptake of breast screening. Ahead of Breast Cancer Awareness Month in October, Dr. Saliha in partnership with the NHS in London to demonstrate the vital 'bread screening' and spread their message to help fight breast cancer in this community and others. dr Saliha Mahmood Ahmed says of the campaign, The Bread Exam provides a visual representation of how women should examine their breasts for any new or unusual changes. I hope there is some reassurance and shows the ease of self-control, plus all movements performed as part of my "Healthiest Recipe" are designed to detect changes in breast tissue. I really hope it helps women recognize early signs of breast cancer and seek help from their GP as soon as possible if they notice anything unusual."
Sanjeet Johal, Director of the NHS's Breast Screening Recovery Program in London, said: "Breast cancer is one of the most common types of cancer in the UK. A woman's risk of breast cancer increases with age, with around 4 in 5 breast cancers occurring in women over the age of 50. As a woman between the ages of 50 and 71, you will automatically be invited by post to a breast check-up every three years. We encourage women not to postpone and attend their screening appointments when invited, as cancer is easier to treat when caught at an earlier stage."
Janine La Rosa, Co-Director of the London COVID Legacy and Equity Partnership and Strategic Head of Equality and Inclusion at the NHS in London, added: "There is a need to address health inequalities and barriers to accessing healthcare through meaningful engagement with communities. Bread Screening is an innovative way to reach individuals and communities in a culturally sensitive way to help increase women's chances of early detection of breast cancer."
dr Salman Waqar, General Practitioner and Vice-President of the British Islamic Medical Association: "Innovative ways to reach communities experiencing health inequalities are crucial to tackling the diverse consequences of cancer. The bread test is an empowering tool that empowers communities to speak in ways that matter to them and are empowered to have impactful conversations that we hope will improve early diagnosis and life will be saved."
Although dr Saliha is presenting her "healthiest recipe" live at a predominantly Muslim-focused event, she hopes the message can reach other communities where talking about breasts or breast cancer is stigmatized.
Following her live demonstrations on September 24th and 25th at 12:30pm to 1:00pm, Dr. Saliha will take part in questions and answers on the NHS stand B45 after each session, which will also include advice on breast care and literature from the NHS and the charity Breast Cancer Now.
London Halal Food Festival https://www.londonhalalfoodfestival.com/
Fatima Akbar



I enjoy writing about property news, lifestyle and entrepreneurship